Long-Term Care Insurance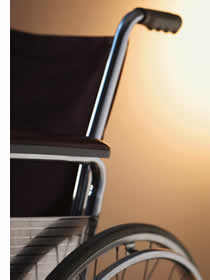 The average cost for one year in a nursing home is $40,000, but can be close to $100,000 in some big cities. Round-the-clock care at home can be just as expensive. Medicare does not pay these bills beyond a short period of time after a hospital stay. Health insurance rarely pays any of the cost. Unless you have so little money that you will qualify for Medicaid, or so much money that you can pay the bills out of your own pocket, you should consider long-term care insurance.

Four key reasons to buy long-term care insurance:
Preserve your assets for your family instead of spending the money on long-term care.
The odds are one-in-three that a man over 65 will need long-term care; for a woman over 65, the odds are one in two.
New rules make it hard to qualify for Medicaid.
Premiums may be partially tax-deductible.
---
For more information or a quote, complete our customer form and one of our agents will contact you.